Are you getting enough quality sleep and how can you improve it?
We sleep a third of our lives after all...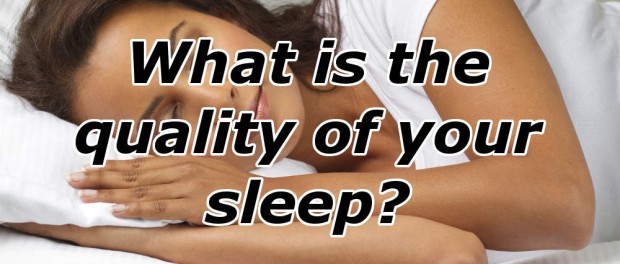 In my last post about living healthy and staying in shape I had a whole section dedicated to sleep. The reason for this is that sleep is such a vital part of living that you can't really ignore it unless you want bad health.
People sleep about a third of their lives, that's a crazy amount of time!
So why do we sleep?
No one really knows for sure, but there are some theories ranging from survivability to recovering and also the brain changing and adapting to new needs (Infants for example sleep up to 17 hours a day)
On thing is still quite evident: Time for your body to recover from the damages that have been made throughout the day. And for the brain to relax and process the things you've learned and experienced during the day (also known as dreaming).
So with our busy days and schedules it might be hard to get enough sleep.. not the whole world, right? Think again..
Lack of sleep is bad for you
Research has shown that animals deprived of sleep will loose their immune systems efficiency and ultimately die within weeks of becoming sleep-deprived.
In humans there are many possible side effects you can get if you have a lack of sleep:
Accidents caused by sleepiness. Traffic accidents are quite often due to not being alert enough due to tiredness
Become dumber and not learn as well because your brain doesn't have enough time to process the information you've learned throughout the day
Depression: people with insomnia are 5 times more likely to be depressed.
Bad appearance: Dark rings under the eyes
Aging of your skin due to increased levels of Cortisol which is also a stress hormone.
Increased weight due to larger appetite
None of these is something you want, so what can you do?
Simple: sleep enough and get quality sleep!
How can you get quality sleep?
When you sleep it is important that you get quality sleep so that you recover well. Quality sleep means that you:
Fall asleep easily without having to lie awake several hours first.
Don't have restless sleep or waking up in the middle of the night, not able to fall asleep again.
Get enough deep sleep (REM)
If you're not feeling rested after a nights sleep you are probably doing something wrong and should try to correct it as best as you can.
Note that you can't always get perfect sleep, but you should try to increase the overall quality of your sleep
Improve your sleep environment and conditions
Since you spend about a third of your life asleep you should focus on having the environment you sleep in optimal setup for good sleep. For example getting a good mattress is never a bad investment.
Sleep in a completely dark room
Have as little light as possible coming into your room, this is because darkness will trigger your circadian clock to really think that it is night (which it should be).
Small LED:s on computers / phones / chargers etc will disturb you from falling asleep.
So get blinds (thick ones) to shut out the lights from the outside and shut off your devices or block the LED lights with some tape (Hacky.. I know right?).
Sleep in a cool room
When you sleep and your body goes into deeper sleep stages your body temperature will actually cool down for a more hibernate state. Sleeping in a cool room will help your brain keep cool as well which is preferred during sleep. Research has shown sleeping in a cool room might be better for your health
You might have noticed that you prefer a cool pillow over a warm one when you sleep..
Get rid of all the distractions keeping you awake
Turn off notifications on your phone for the night (this includes vibrations).
If you absolutely have to be accessible by some people, put a priority on those ones to override the silent mode. I won't go into detail on how to do this but you can google it to find the answer. Android phones basically have this functionality inbuilt since version 5.0
If you can: plan your bedroom to be a room not close to windows that are facing the street as you will be distracted by the sound and lights of bypassing cars.
If you can't you should get thick blinds that will block out the sound and light from the outside.
Some people like to sleep with some ambient sound on just to drown out other distracting sounds that might arise during the night and this is also a very valid strategy. There are many apps that can do this for you.
Don't eat before bed
If you eat before bed you will have you body running on full speed to digest and process that food. This, in turn, will mean that you're more alert and will have a harder time cooling down and falling asleep.
Don't stare at the computer/tv/mobile screen before bed
Computer and mobile screens all emit a bright blue light, that to our brains is quite similar to daylight.
This is bad because it tricks your brain into thinking: "Hey it's daytime, let's be alert and awake" and you will have a hard time falling asleep thereafter.
To prevent this problem, minimize your on-screen time before bed, and if you absolutely have to sit in front of the screen minimize the amount of blue light it emits by installing an app that changes its color-temperature:
There are probably other applications that do the same but theses are the more common ones I've found and tested.
Those apps will usually automatically adjust the screen to the sunlight outside based on your geographical location – Fancy technology indeed.
Figure out your sleep cycles and time to fall asleep
People usually have sleep cycles of about 90 minutes where they go through different stages of sleep.
In the lightest sleep stage you are almost awake but with your eyes still closed, and if you wake up during this stage you will feel very alert.
If you wake up during the deeper sleep stages you will feel tired, or in worst case even disoriented for the first couple of minutes.
So when you plan your next day focus on getting 6.5, 7 or 9 hours of sleep before your alarm wakes you up so that you can wake up when you are sleeping the lightest.
If you have difficulties falling asleep you should also try to take this time into consideration when calculating your sleep schedule.
So if you usually lie 30 minutes in bed before falling asleep you should go to bed 30 minutes earlier so that you can actually sleep the desired amount of time. 
This might be hard to track but try to time how long you usually take to fall asleep. It can also be done with technology (read further down)
Quiet down your mind when getting into bed
So you're lying there in bed trying to drift off but have a million thoughts racing through your head. It will be impossible to fall asleep!
When this happens you will have to realize what's going on and try to quiet down your mind through meditation.
If you don't know meditation you should learn and start practicing it because it is really good for you. But if you don't here are two simple visualizations you can do to easier fall asleep:
Send away your problems on a boat
This is a visualization technique where you imagine yourself standing at a lake on a dock with several small boats tied to it. The lake is very misty and you can't see too far. Now when a thought or problems come rising up in your mind, imagine that you put that thought in the boat, untie the rope that is holding the boat to the dock, and push the boat floating into the mist, never to be seen again. Repeat this process until your mind is free of chatter and you'll fall asleep in no time.
Imagine yourself disappearing
Okay, this one might seem a little bit out there, but bear with me: You lie in your bed being totally relaxed, focusing on your breathing and releasing any tension you can feel in your body. When you are relaxed you start imaging that your feet are getting really relaxed and that you can't feel them anymore, always focusing on your breathing. When you can't feel your feet anymore move to your calves and imagine that they are also slowly fading away and that you can't feel them anymore. You slowly go up taking one part of your body at a time until your head is left and then do the same. I usually fall asleep even before I'm finished with this one and it is very relaxing.
Make use of technology to track and improve your sleep
You can also utilize smartwatches like Fitbit or other similar ones to track you sleep patterns and quality of sleep.
There are also applications like Sleep as android (Android)  and Sleep cycle (iPhone and Android) that will track your movements during your sleep and wake you up close to your desired wake-up time when you are in a light sleeping phase. These applications will help you feel fresh and alert due to waking up in your light sleep.
These apps and devices will also give you statistics on how you've slept during the night, which can be very interesting to look at.
Use a wake-up lamp that will simulate dawn in your room X minutes before your alarm will sounds so that you are more likely to be in a light sleep state.
ZMA supplement
I also mentioned in the living healthy guide that ZMA helps people get better quality sleep by increasing the quality of the deep sleep (REM). So supplementing with ZMA can also improve the quality of your sleep. For me, it has worked wonders.
But hey! successful people don't sleep?
There are many successful people with quotes saying things that can be interpreted as "sleep is not something you should strive for if you want to be successful".
"Sleep is for those who are broke" – 50 Cent, "Well, then, just sleep faster, I would recommend" – Arnold Schwarzenegger.
My take on this is that you should be willing to lose sleep when you're working towards success, not that you should ignore sleep just because that is what successful people are doing.
If you go with a lack of sleep for several days your focus will start to fail and that's never good if you want to make good decisions.
So to sum it up: be willing to loose sleep over your work, but don't lose sleep just to loose sleep. If you haven't got anything nothing important to do, get a full night of sleep instead.
Hope you've enjoyed my tips on how to get better quality sleep now so that you can grab those Z's more effectively 😉