4 ways to soak up important information
Because Knowledge is power... literally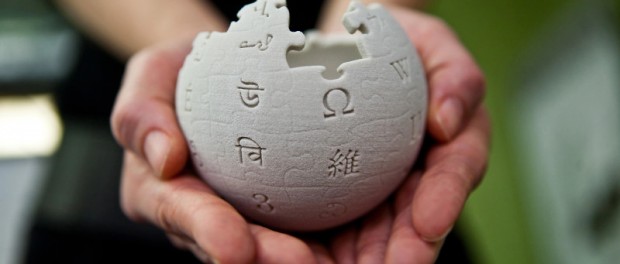 As long as you live you should learn. If you stop learning and growing as a human being you will quickly fall behind and get stuck in bad old habits. Constantly getting new knowledge and point of views will allow you to solve problems more easily.
Another efficient way to quickly succeed in life is to imitate what other successful people have done, and luckily for you there are hundreds of biographies of successful people out there. When you read a biography you will get to know about the mistakes the successful people have made, and you in turn, can avoid those mistakes.
You should definitely find time to read more books and set a goal to at least read a book per month as a starter. Then when you get more advanced increase the amount to 2 per month. When you are able to do that increase it further. I nowadays read 5-7 books a month depending on how long they are.
So how should you soak in this information?
Regular books
Maybe you like the feel of having a real book in you hand instead of having to read on your tablet or phone? Amazon has basically every book in the world in their assortment so you can just order from there.
I've found that some of the local book-stores might have better prices, so it might be worth checking out where you can get the books the cheapest.
eBooks
The nice thing with eBooks is that you can bring several hundreds of books with you on your phone or tablet wherever you are.
I like that you can read in the dark also and don't have to have a lamp for it (unless you read on an older kindle).
For eBooks I use Amazon Kindle, and Google play books. both are quite nice and I don't really have any preferred way.
Audiobooks
This is by far my most favorite way of soaking up information at the moment. Audiobooks can really revolutionize the way you learn if you are smart enough to utilize them.
For example when commuting, instead of listening to the radio or some music, pop in and audiobook and start learning.
I personally listen to audiobooks when I'm at the gym in the mornings. It's such a great way to use the "wasted" time resting inbetween sets.
For audiobooks I use Audible where they have a subscription that gives me one book per month for a fixed price (you can select the book yourself). Their mobile app works great and sometimes they have these huge sales where they offer selections of 500 books for prices as low as 4$/book.
Blinkist / Summaries
There are hundreds of books out there, and to efficiently be able to go through as many as possible you should focus on getting the main ideas, and skipping the "filler text" that just validates the theories.
For this purpose there is an awesome service called Blinkist, where they have summaries of the main ideas of books. This way you can spend 15-20 minutes soaking up the ideas instead of having to read a couple of hours explaining the same thing over and over again. This of course requires that you trust that the ideas are valid.
The service has a free trial and later costs 49$/yr, which is not much compared to the value it bring. You can also get extra days on your account by inviting friends to try it.
I like to use blinkist for books that are more instructional and not for biographies. For biographies I much more enjoy audiobooks or ebooks as the story plays a quite big role.
What books should you read?
Anything you're interested in really. If you're focusing on reaching financial freedom it might be a good idea to read books on this subject. If you want to
Unsure what to read? Check out My recommendations.
Amazon is also quite good at giving you tips (especially if you've shopped with them before):

Tell me about your favorite books in the comments below!